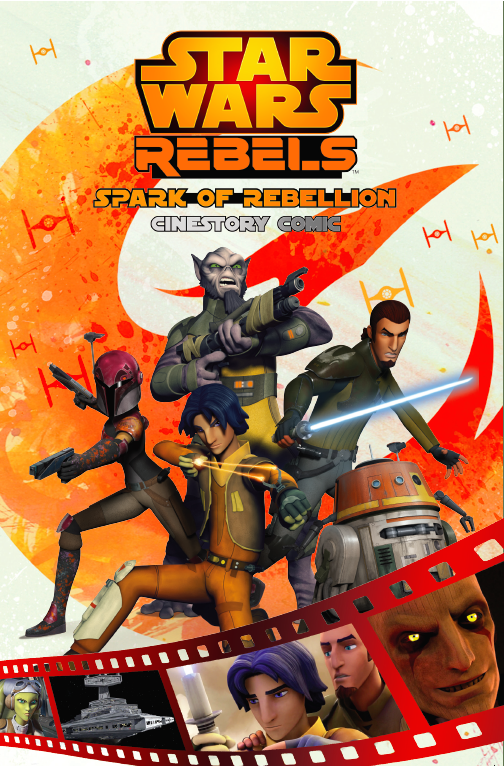 Spark of Rebellion: A Star Wars Rebels Cinestory Comic
Regular price $14.99 Sale
A spark of rebellion ignites!
The epic tradition of the legendary Star Wars saga continues with Star Wars Rebels. It is a dark time in the galaxy as the evil Galactic Empire rules with an iron first. Imperial forces have occupied a remote planet, ruining the lives of its people. A ragtag band of rebels—Kanan, Hera, Sabine, Zeb, Chopper, and Ezra—have taken a brave stand against the ruthless oppression of the Empire in a fight to restore peace and freedom to the galaxy.
Join the Rebellion with the first five episodes of the hit Disney XD show, retold in graphic novel format.